International logistics and container shipping market on Asia, Europe and North America routes in the week of 1/2022.
January, 11 2022
1. Asia – North America route
A surge in shipments before the Lunar New Year pushed the ceiling on freight rates even higher, as some shippers with urgent shipments were willing to pay sky-high freight rates to get spaces.
Capacity and sailing departures are limited relative to demand, largely due to prolonged "slide" schedules, cumulative delays and canceled sailings associated with severe congestion at ports.
The rate hikes were announced by shipping lines in the first half of January, with increases close to the general rate increase (GRI) surcharge seen last summer.
– Ocean Freight: Freight rates remain high and are expected to see a high increase in January due to strong demand before the Lunar New Year; Many shippers and importers are converting previously booked bookings from standard service to "premium" service.
– Space: Lack of seriousness
– Empty container equipment: There is a serious lack of equipment.
Recommendation: Shippers should continue to make reservations at least 4-5 weeks before ETD for the best chance; Consider switching from a standard service to a "premium" service. Shippers consider choosing to deliver at coastal destinations instead of inland due to connection delays between shipping methods.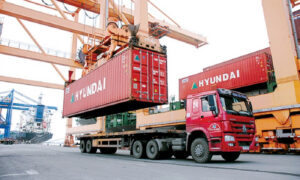 2. Asia – Europe route:
Spaces and container equipments continue to be scarce as market demand continuously exceeds supply. Freight rates have remained very high for a long time.
Spaces and equipments are still very scarce due to frequent blank sailings and port congestions. Shipping lines have received too many bookings and are restricting the acceptance of new bookings.
With delays and constant sailing changes, low schedule and sailings delays before the Lunar New Year will have a big impact on the period after the Lunar New Year.
– Ocean Freight: Rates remain stable at a high level. Some shipping lines raised rates slightly in the first half of January. As it is the peak season before the Lunar New Year The market is expected to see an increase in freight rates in the second half of January.
– Space: Serious shortage
– Container equipment: Serious shortage in all Asian countries.
Recommendation: Shippers should make reservations at least 3-4 weeks before the scheduled train runs. Consider choosing a guaranteed service and have the flexibility to choose replacement equipment when needed.
3. North America – Asia route:
Incoming vessel numbers and available capacity remained stable for US West Coast ports. Capacity on the US East Coast of the United States has improved.
The integrity of the schedule is impaired. There are many blank sailings and delays, which are creating great challenges with the ship's arrival and departure dates being announced.
– Ocean Freight: There have been several announcements about GRI likely to be introduced in early February for transshipment ports as well as ports of destination in Oceania.
– Space: Space is extremely scarce for West Coast ports, but has improved in US East Coast ports.
– Container equipment: The shortage of container equipment is still causing difficulties for goods transported from within the US, especially at major ports.
Recommendation: Shippers make reservations at least 4-6 weeks before ETD.
Source: Phaatta